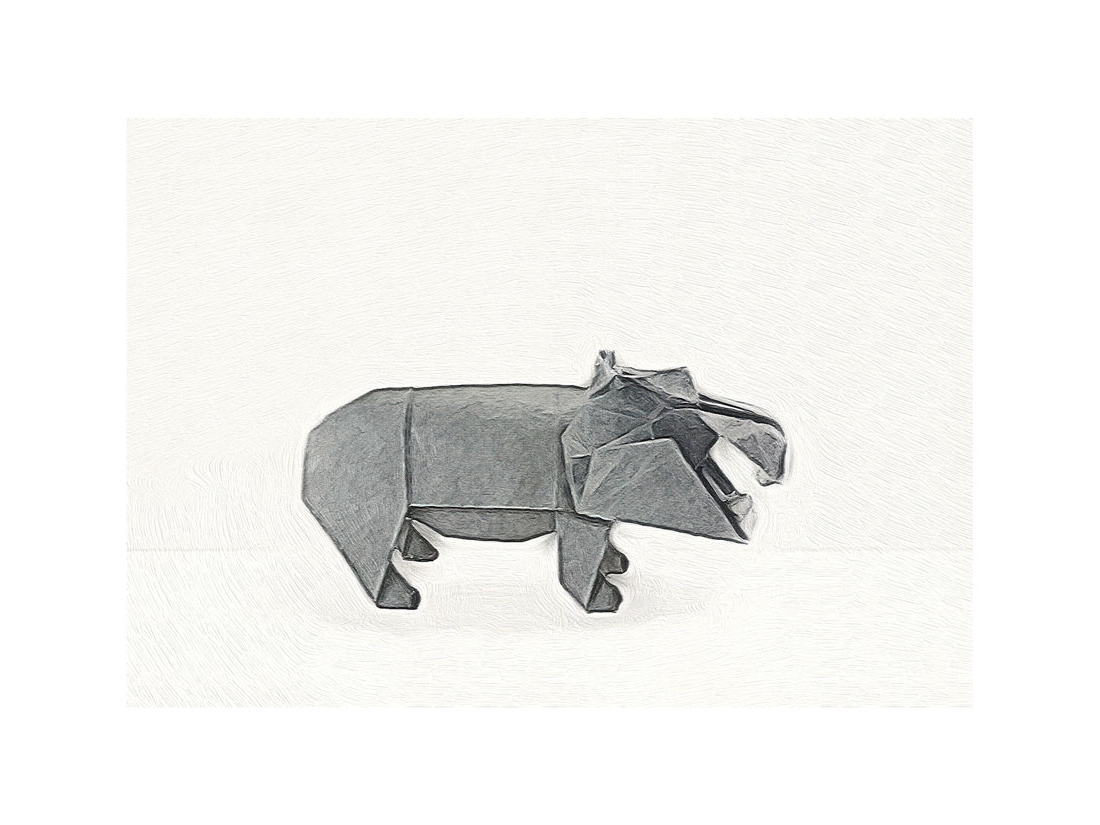 Paper Animals: Hippo
In my many years of architecture study and later in professional setting exercises in paper folding were as ubiquitous as pulling an allnighter. The fascination with translating 3D objects into their most simple form using flat sheets of paper taught me how to look at something and break it down into a few simple planes. Origami is an art and with my Paper animal series I intended to capture the essence of my sons favorite animals. Paper animal series brings you your favorite animals to life in origami form.
All prints are high resolution reproductions. Web view does not reflect the actual print quality due to piracy concerns.
For adding custom calligraphy message to the print or framing inquiries please send us an e-mail.
White border is a small, white border around the artwork. Can be used to create a faux matted look or allow for self matting. Note that the border is not adding to the overall print size.
All artwork printed on acid-free archival (255gsm) watercolor paper with deluxe pigment ink.